Introducing My First Book, "A Storyteller's Diary"
You only go around once in a life time, so make it count, live your life with urgency and don't look back thinking geeze, I should have done this or that. I never in a million years thought I would write a book. The kind of writing I have done my whole career in television is short sentences and within a finite amount of time, so to write a book is a whole different journey. This is based on my decades old diary. Over the past year and under the guidance of Leslie Browning the owner and founder of Homebound Publications  which is in Stonington, Connecticut. I have managed to crank this out. She said do it so voila, this is it. This is my first shot at being an author. The book is due out on October 20, 2015. I plan to go to as many places as possible to talk about my book, to libraries, and independent book stores and who knows where. My message is this, write your story, don't put it off and make sure you talk to older loved once now before they are gone. Your heritage is important to know and to pass on. So many wonderful memories popped into my head writing this. it turned out to be such a gift and so many ways just being and thinking about family.
The book can be pre-ordered here>> http://homeboundpublications.com/slices-of-life/
Homebound Publications is all about giving back and being environmentally friendly.
Homebound Publications is an award-winning independent publisher
of contemplative literature founded in 2011.
What do we mean by "contemplative literature?" In this throwaway-culture where we buy a book in the supermarket, read it over the weekend, and then toss it, we publish books that you will have on your nightstand for a few years and return to again and again—books that nourish your mind and soul.
What's in a Name? Homebound Publications' name is derived from the idea of homecoming and the individual's journey to find a place of belonging. Our name Homebound is meant as "bound for home" echoing the Herman Melville quote, "Life's a voyage that's homeward bound."
Our Mission: At Homebound Publications we publish books written by soul-oriented individuals putting forth their works in an effort to restore depth, highlight truth, and improve the quality of living for their readers. As an independent publisher we strive to ensure, "that the mainstream is not the only stream."®
It is our intention at Homebound Publications to revive contemplative storytelling. We publish full-length introspective works of: non-fiction, essay collections, epic verse, journals, travel writing, cookbooks, skill/trade books, and finally novels. In all our titles our intention is to introduce new perspectives that will directly aid mankind in the trials we face at present as a global village.
 Our View on the Business of Publishing: At Homebound Publications we value authenticity and fresh ideas. From the submissions process where we choose our projects right to the crafting of each finished book, our focus is to produce a reading experience that will change the lives of our patrons. So often in this age of commerce, entertainment supersedes growth; books of lesser integrity but higher marketability are chosen over those with much-needed truth but smaller audience. Here at Homebound Publications, we focus on the quality of the truth and insight present within a project before any other considerations.
Environmental Responsibility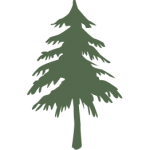 Homebound Publications holds a fervor for environmental conservation. Atop donating a percentage of our annual income to a Humanitarian/Ecological Charity, we are ever-mindful of our "carbon footprint". We endeavor to be as environmentally sustainable as possible and will continue to raise our standards as we are able. All of our titles are printed by the leading industry provider of Print on Demand books. This means that unlike traditional publishers we do not print thousands of copies of books in advance, thus ensuring that every book printed goes directly into the hands of a reader. This saves paper. Furthermore, all our books are printed on paper with chain of custody certification from the Forest Stewardship Council, Sustainable Forestry Initiative, and the Programme for the Endorsement of Forest Certification. This ensures that, in every step of the process, from the tree to the reader's hands, that the paper our books are printed on has come from sustainably managed forests. We also recognize that these certifications are imperfect at best and, wherever possible, better and more responsible choices will always be made. We want to be on the forefront of a dialog about what the publishing industry will look like in an ecologically sustainable future.
 1% to Charity
 Each year Homebound Publications donates 1% of our net profit to a humanitarian or ecological charity. You can feel good about your purchase knowing that a part of each order is going to a worthy cause. Charities in the past include OXFAM, The Chicago Wisdom Project, and The Edible Schoolyard Project.